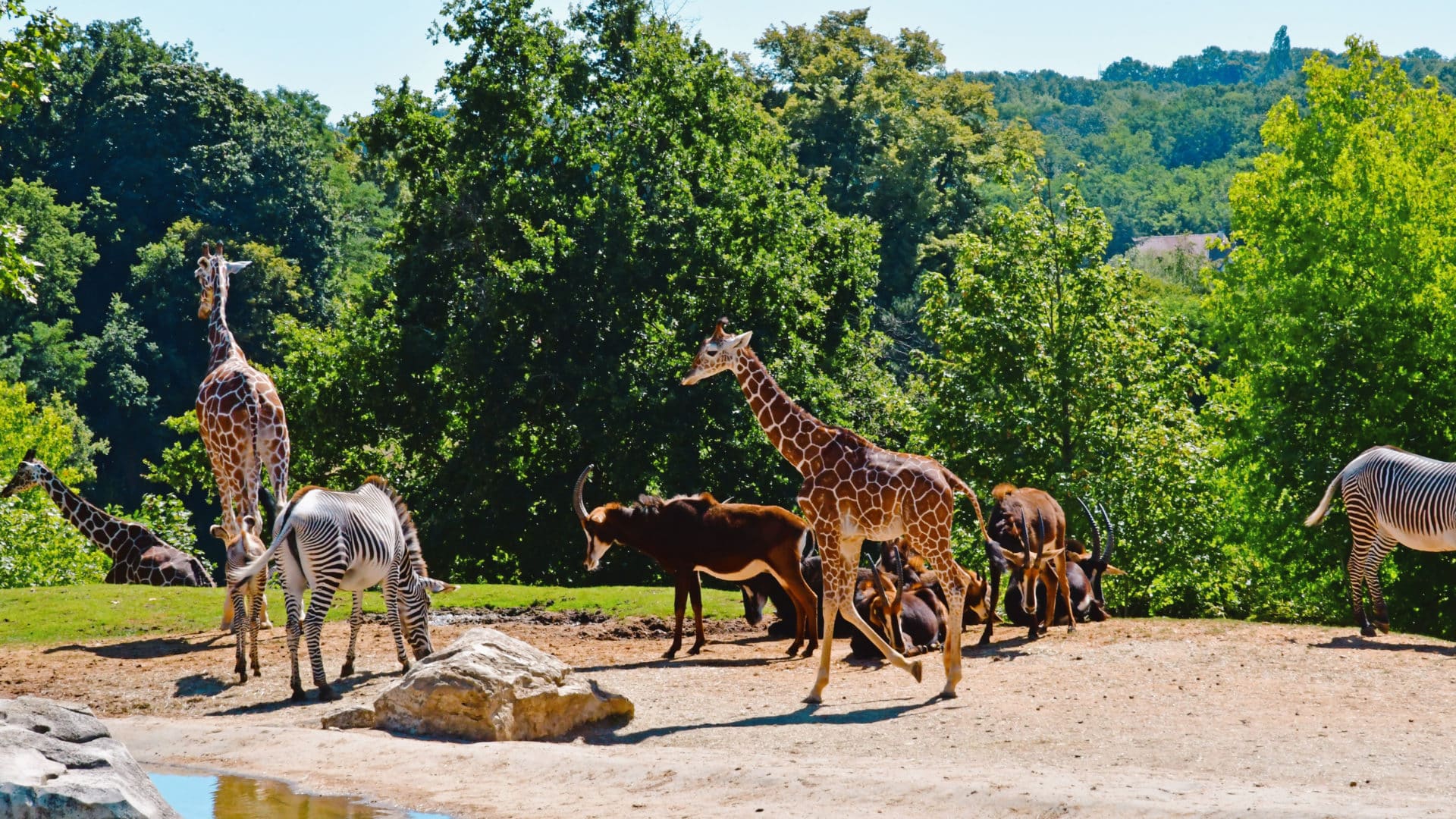 Pour en savoir plus,
sur Romanée
www.romanee.fr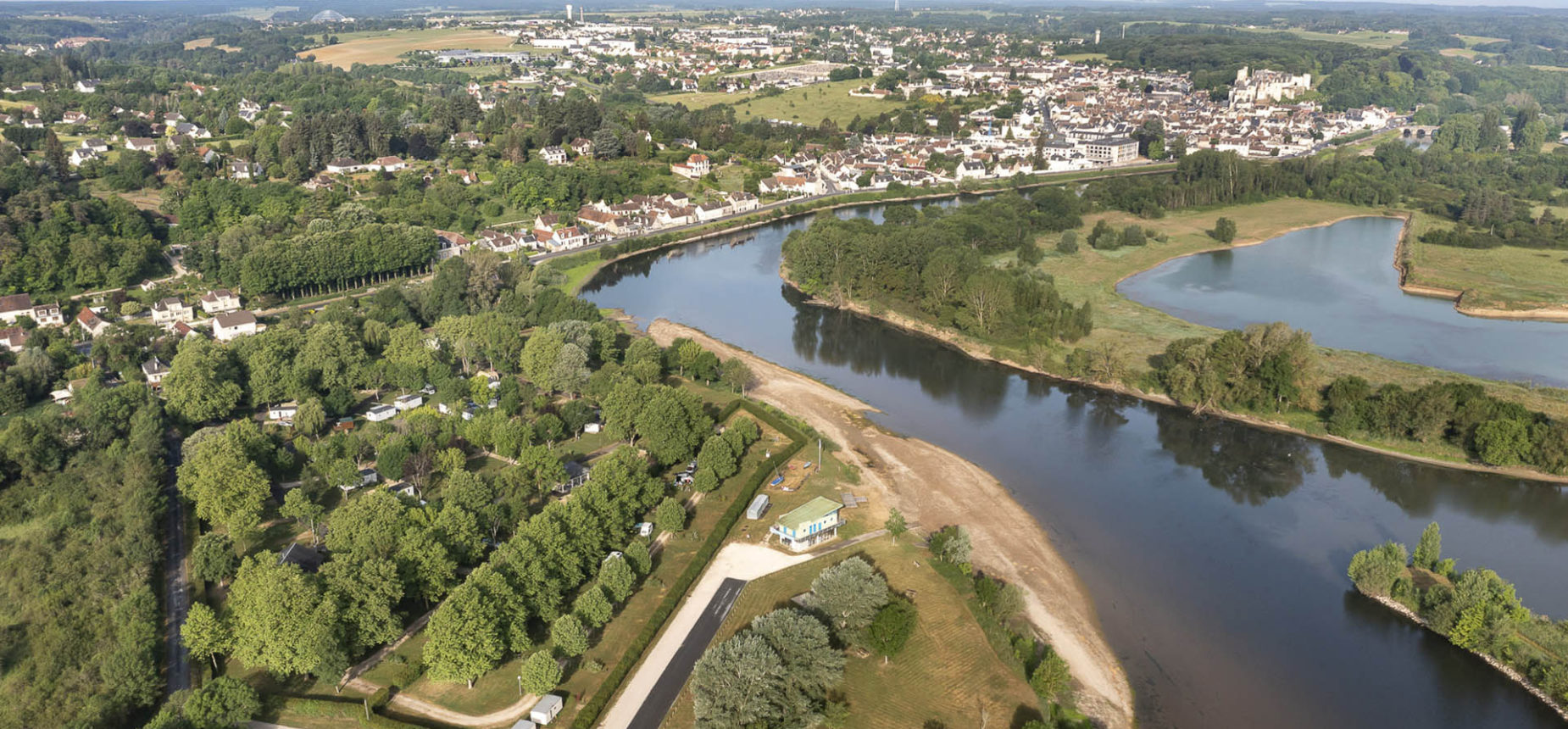 Your 4 star campsite near Saint-Aignan in Loir-et-Cher
Welcome to Les Cochards campsite, located in Seigy, 3 km from Beauval Zoo, the ideal place for a vacation at the crossroads of Sologne, Touraine and Berry.
In the Centre Val de Loire region, visit the castles of Chambord, Cheverny, Chenonceau or Valençay, and discover pandas and other animals at Beauval Zoo.
Our 4 star campsite and its swimming pool welcome you in a friendly and quiet environment, as a couple or with your family, for a memorable stay. You can book now for a pitch or an accommodation.
Come to our campground for a vacation in the fresh air and recharge your batteries on the river!
Unforgettable discoveries in Seigy from camping Les Cochards
In the heart of Seigy, Camping Les Cochards is an ideal base from which to explore the wonders of this region:
 
Visiting castles: The Centre Val de Loire region is famous for its castles. Don't miss the castles of Chambord, Cheverny, Chenonceau and Valençay.
Beauval Zoo: Just 3 km from the campsite, Beauval Zoo is one of Europe's finest zoos. Discover pandas and a host of other animals in magnificent surroundings.
Cycling: The region is ideal for cycling. Rent a bike and explore the picturesque surrounding countryside.
Discover the local gastronomy: Take advantage of your stay to sample the region's specialties in local restaurants.
Riverside activities: The campsite is located on the banks of a river, offering the chance to take part in a variety of water sports or simply relax by the water.
 
By staying at Les Cochards campsite, you're ideally placed to take advantage of all the activities Seigy and the surrounding area have to offer.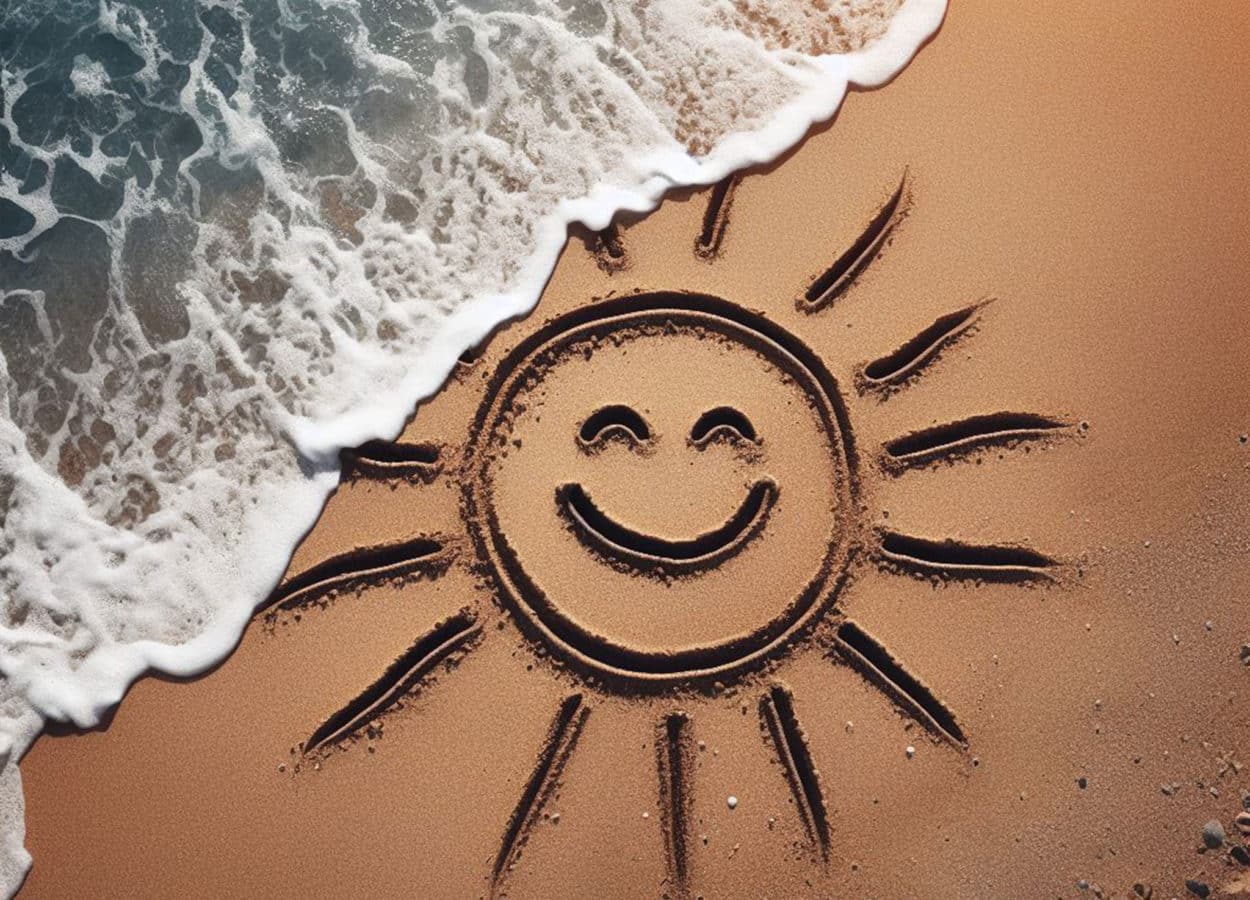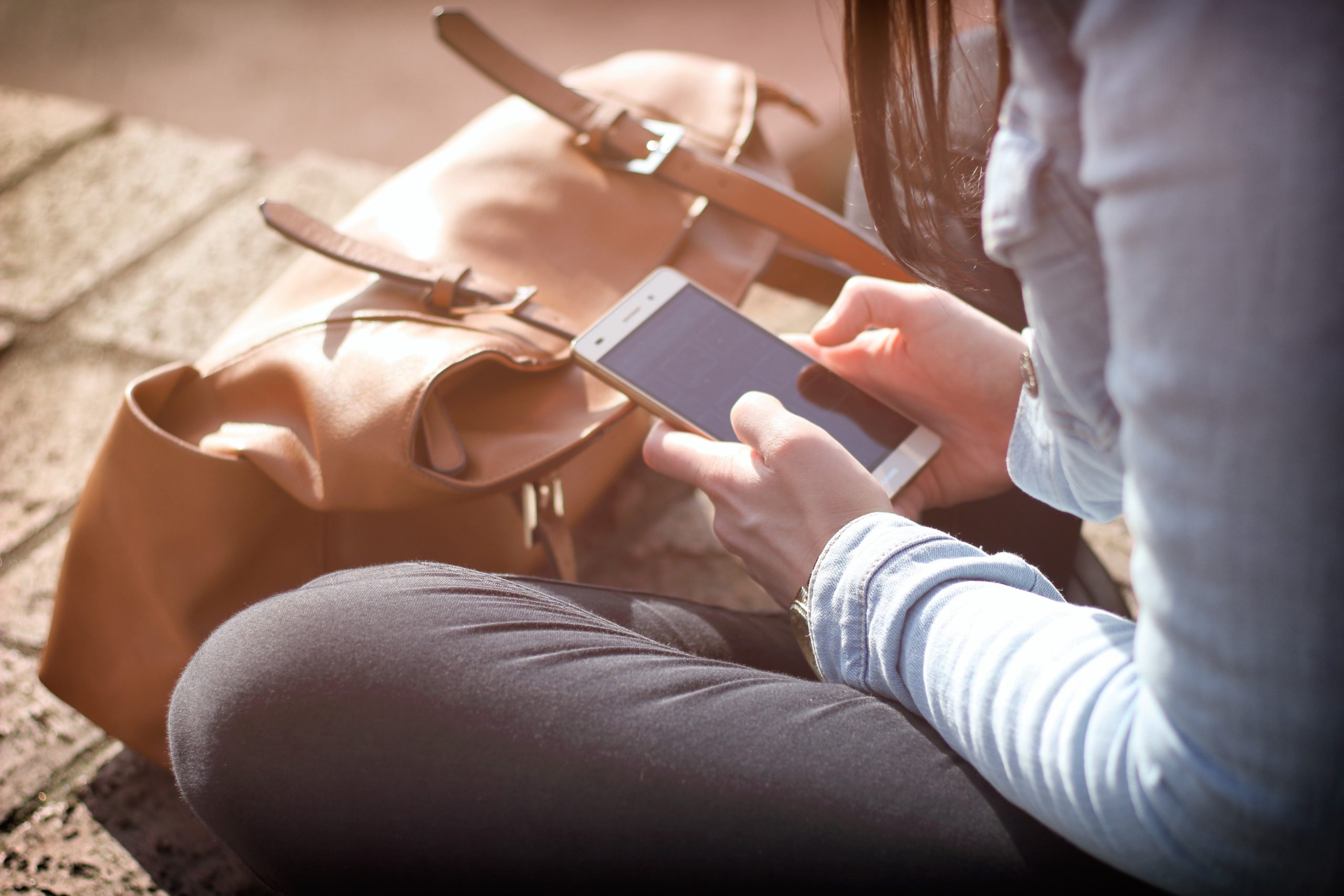 SOLEIL GARANTI offer: 100% flexible trip modification & cancellation
Book your vacation with complete peace of mind at ROMANÉE: opt for the SUN GUARANTEED option when booking your stay at our ROMANÉE campsites and benefit from flexible conditions for modifying or cancelling your stay!
Uncertain about the weather? A last-minute problem? Don't worry!
For any stay from 06/04 to 05/07 and from 29/08 to 22/09, you can subscribe to our "SUN GUARANTEED" offer, change your mind up to 24 hours before your arrival!
You don't need to provide any proof, just call or e-mail your campsite!
Bicycle rental at the campground: guaranteed escape
Do you want to discover the region where you are staying without taking your vehicle back? Don't miss the bicycle rental service offered by the campground!
You want to get off the beaten track? Get on your bike to discover the landscapes and all the richness of the surroundings of the campsite. An activity accessible and appreciated by all.
You can rent your bikes when you book your stay, or via the mobile application "Romanée". Our teams will then put your bikes at your disposal on your terrace.
Don't hesitate, no need to bother! Rent a bike at the campground! Live your vacations in a different way, with walks that will bring you relaxation!
Your vacations in the group of open air hotels : Romanée
Lovers of the soil and convivial moments are at the origin of a new and innovative brand in the outdoor hotel industry: Romanée.
In the heart of the regions, nature and terroirs, our campsites on a human scale offer you two connected universes, Land & Sea. They will make you discover France to live an unforgettable stay focused on the well-being of the client.
Our new loyalty program, offers you the possibility to accumulate points and advantages. With the Romanée loyalty card: 1 € spent = 1 point earned. You then get discounts on your next stay in all our campsites.
This very advantageous program is designed to reward you for your trust and allow you to discover new regions thanks to Romanée.
"Romanée": the application for your camping vacations
Do you want to prepare your vacations in a simple way? We have the solution for you: download our Romanée application!
In a few seconds, book your favorite activities and any other service: your meal at the campsite restaurant, breakfast delivery, bike rental, bread and pastry service, etc.
By indicating your interests, the activities of the campsite that best correspond to your expectations will be proposed to you. The daily calendar of events will allow you to book the ones you like to have fun alone, with family or friends!
You will find practical and useful information about the campsite and the surroundings. All the good plans of the region and the other campsites of the group are waiting for you!
Download our Romanée application, and you will surely have a friendly and unforgettable vacation!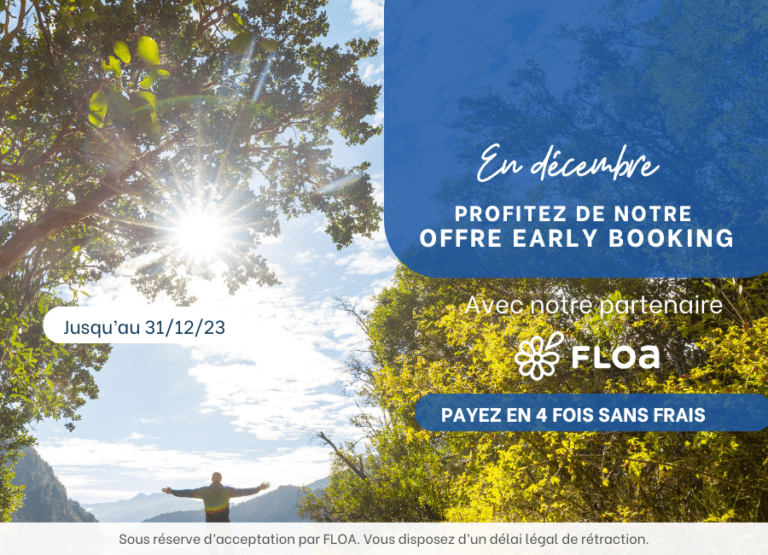 Early Booking 4x free of charge
Treat yourself to a holiday at Romanée: during the month of December, take advantage of the Early Booking offer and pay in 4 FREE instalments with our partner FLOA*.
Offer valid from 02/12 to 31/12/23.
*Subject to acceptance by FLOA. You have a legal retraction period.
Julie E. (06/11/2023)
---
« Camping très bien situé pour profiter du zoo de Beauval et des environs. Notre location était face au cher, donc superbe vue . Nous y avons dormi 2 nuits au mois de novembre,... »
Catherine Z. (05/11/2023)
---
« Habitués à séjourner en mobilhome dans des campings 4* là nous étions agréablement surpris tant par la vue depuis le mobilhome, le confort top, la propreté, l'agence... »
Johnny D. (02/11/2023)
---
« Très bien »
Christelle G. (03/11/2023)
---
« 2 jours pour allez au zoo de beauval en Mobilhome tarif pas trop honereux »
Sarah P. (29/10/2023)
---
« Très bel endroit, facile d'accès pour le magnifique ZooParc de Beauval Equipe très sympathique, pizza excellente »